Jack Body's been staying in Beijing for the last few weeks, coordinating the composers, musicians, rehearsals and recordings of this complex project.  As we go into his hotel room it feels lived in, stuffed with treasures that he's accumulated – many presents from the extremely generous Chinese people, including the black China tea he was given at an exclusive tasting and that we down with aahs and mmms once the leaves settle to the bottom of our mugs.
Down at the Conservatory the NZ String Quartet and Forbidden City Chamber Orchestra are rehearsing and recording Dylan Lardelli's Secret's, Listening to the Qin.  The Qin is one of China's oldest instruments and doesn't feature in the FCCO.  Apart from the practical fact that none of the member musicians plays it, the qin's tone is incredibly subtle and would probably be drowned out by other instruments.  Knowing this, you can imagine that the music world Dylan's created is full of quiet.  Drawing in listeners with subtle colours and transforming sounds.  He's written a vocal line for Xiao Ma, Chinese countertenor whose voice runs the gamut from tenor to soprano range with elasticity and agility.
A break in recording comes and Helene and Rolf, from the NZSQ rug up and dive down to the student canteen (similar to a cafe on Cardrona ski field during a busy season) to return with steaming dumplings.  Starving, haven't eaten since the plane.
Rehearsal starts again.  We're in a fantastic space, acoustically treated, with panels and a wooden floor.  Control room has ALMOST complete sound separation!  Sound engineers and producers at Radio NZ, I've taken photos for you (try not to drool on your laptops).
Guan Xin arrives from the Chinese Cultural Embassy.  He worked in Wellington in the late Noughts and is to be my interpreter.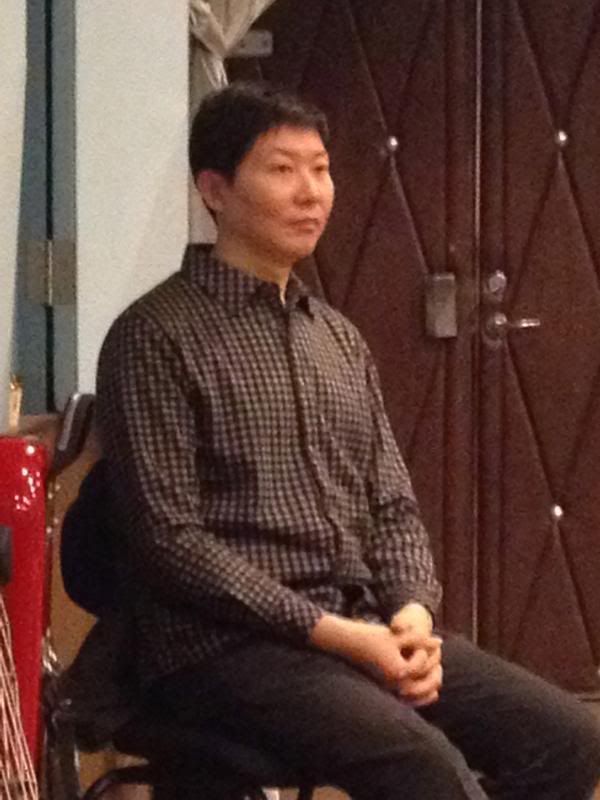 He, Xiao Ma (who looks like a pop star) and I head out to the canteen for dinner.  Xiao Ma's been in New Zealand twice before, once to give concerts in Auckland and Wellington to open the new Confucius Institute and the other time to perform in Jack Body's Carmen, Songs and Dances of Desire about the life of Carmen Rupe.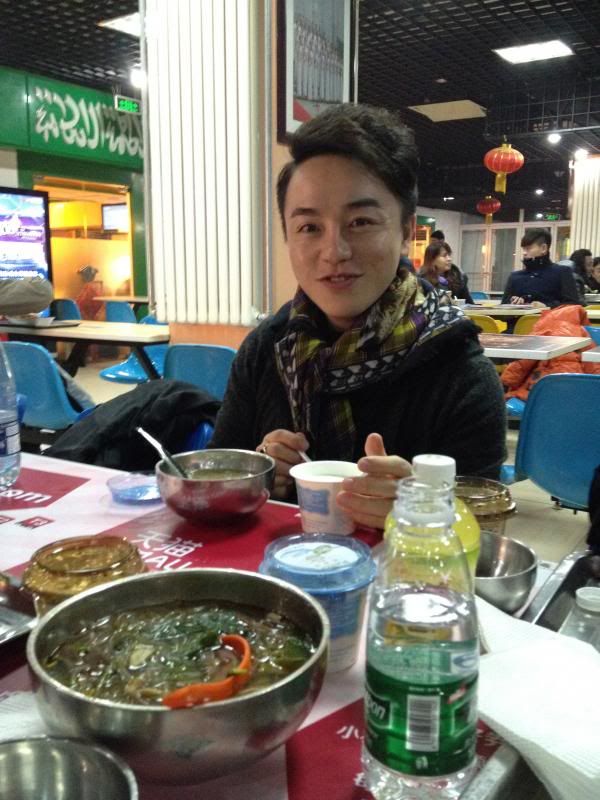 At 9.30pm it's a wrap.  Mr Lin, the sound engineer who I'm hoping to interview, starts to edit instantly, on ProTools.  The NZSQ, Jack and I head home but Dylan and Xiao Ma stay behind, for a late night recording of the vocal part.  Last thing I hear, they're still there.  For us it's a debrief, wide-ranging discussion about the etymology of Chinese instruments, and bed.